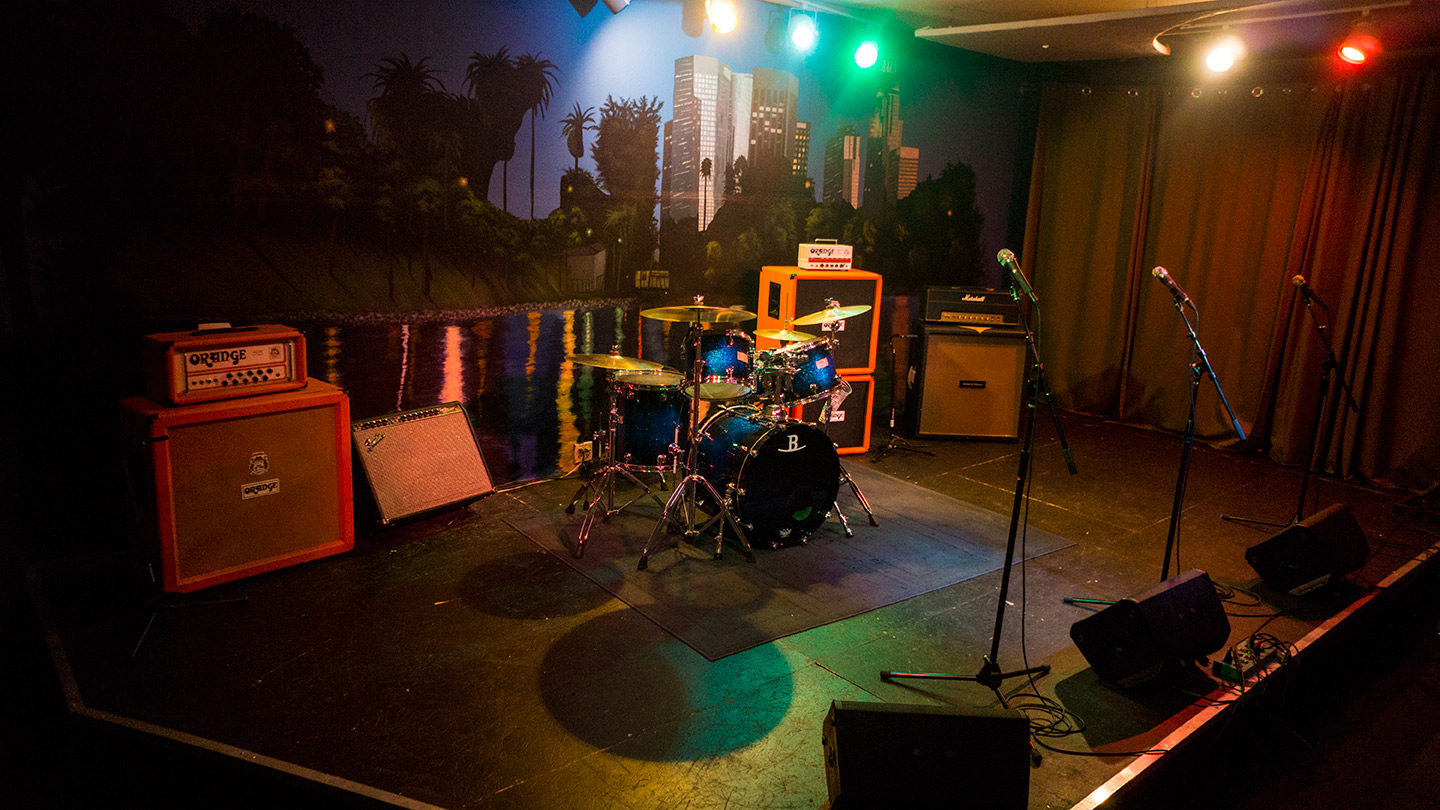 Showcase Rooms
Our premium rehearsal rooms equipped with a powerful PA system, full back line, and much more.
SHOWCASE ROOMS
$34 PER HOUR OR $340 PER DAY

Rehearse in comfort and style, you deserve it. Our showcase rehearsal rooms have similar amenities, but slightly different layouts.
Our thorough staff is here to be helpful however we do not engineer the rehearsal sessions. Please contact our rental team if you require an engineer or additional equipment beyond the below.
Starting October 3rd, 2019 we will be moving exclusively to online bookings for our hourly Rehearsal Rooms using the button below. In the meantime, please call us at (213) 673-1473 for booking.
SHOWCASE ROOM FEATURES:
Dedicated A/C and heat

Powerful 4000W QSC KW Series Powered PA with Subwoofer

24 channel console with 2 channels of FX and 3 independent monitor sends

4000W of floor monitors on 4 sends

Four Piece drum set including all hardware and cymbals ( HiHat/ Ride/ Crash)

Bass head with cabinet

2x Guitar half-stacks with head + 4x12 cabinet

1x Guitar Combo Amps

Up to five Microphones available upon request

*Room F includes a Yamaha Arius YDP-142 weighted 88 key digital piano.